Address:
Penn Yan
,
NY
,
14527
42° 38' 13.8768" N, 76° 55' 40.2708" W
Business/organization type:
What our organization offers:
Ages for which our activities are most appropriate:
Camp Whitman on Seneca Lake is a traditional overnight summer camp owned and operated by the Presbytery of Geneva, in partnership with the Presbytery of Genesee Valley. Camp Whitman has been providing summer camp experiences for youth in upstate New York since 1954.
Fresh air, laughter, splashing in the pool, paddling on the lake, and the warmth of the campfire with friends at night.  Doesn't that sound perfect right about now?
Camp Whitman is set on 117 acres on the shores of Seneca Lake, with fields, forests, and valleys to explore and is the perfect place to rejuvenate and reconnect this spring, summer and fall. 
Our sleepaway camp program offers one-week sessions for children 8-16, as well as a two-day program for children 6-8.  Programs are also available for youth and adults with developmental disabilities during our summer camp season.  
Our mission: Camp Whitman on Seneca Lake lives for those who are longing for belonging, seeking connection with community and creation, respite from chaos and competition, and an opportunity to encounter both the Holy and themselves.
Popular activities at camp include canoeing, kayaking, banana boating, archery, ropes course, astronomy, organic gardening, gaga, arts & crafts and swimming.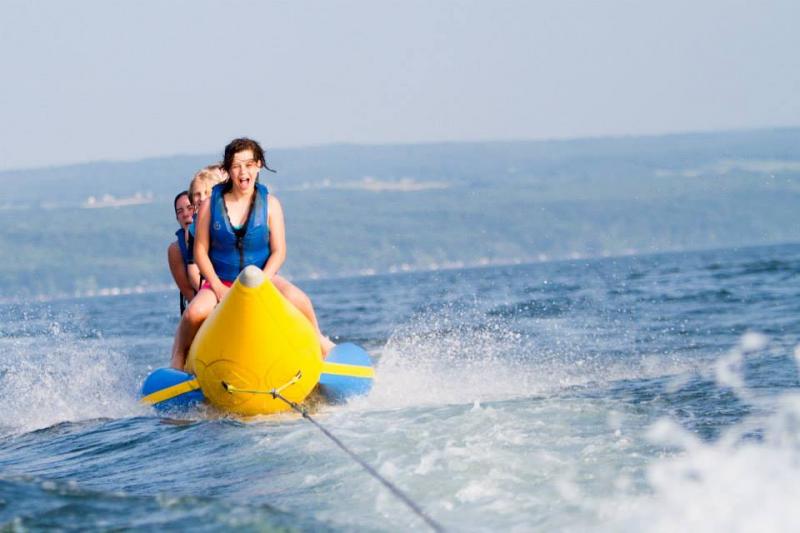 Camp Whitman on Seneca Lake is owned and operated by the Presbytery of Geneva, in operates in partnership with the Presbytery of Genesee Valley.   The Presbyterian Church (U.S.A.) is a progressive and inclusive denomination. Expressions of our faith at camp includes prayer, reflection, singing and modeling hospitality, love and care for those in our camp community and the world. Campers are not required to be Presbyterian – and many are not. 
Camp Whitman actively includes people with diverse interests, backgrounds, and abilities in all of our programs. Individuals of all faiths, races, sexual orientations, creeds, gender expressions or gender identities are welcome and encouraged to attend. 
We also offer family retreats in lovely, renovated cottages in late May, June, August, September, or early October for the fully family camping experience.
Learn more or inquire at www.CampWhitman.org