Address:
Clifton Park
,
NY
,
12065
42° 50' 24.6732" N, 73° 47' 40.344" W
Contact name:
Clifton Park Nursery School
Business/organization type:
What our organization offers:
Seasons in which we offer activities (select "All seasons" for all):
Enrollment for Fall 2022 begins in January! Programs for ages 2-5. Contact for a tour. Call or see website for more details and find us on Facebook & Instagram @cliftonparknurseryschool
Clifton Park Nursery School has been in operation as a cooperative nursery school since 1960. Our classes take place in an historic one room schoolhouse. It's a unique introduction to the school environment. 
We offer a group guided learning through play program for 2, 3, 4, and 5+ year olds with small class sizes. Our progressive Education Through Nature program can be attended as a stand alone-class, or as an enriching addition to the primary curriculum.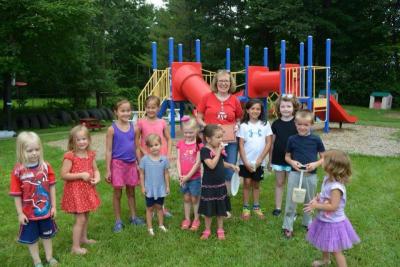 What is a Cooperative Nursery School?
The "Little Red Schoolhouse" has been in operation as a Cooperative Nursery School since 1960. A cooperative program is unique, requires the loving dedication of all involved and provides our children with the most enriching nursery school experience. The cooperative nature of the school means parents/ caregivers are much more involved in their child's nursery school experience. Part of our cooperative arrangement is the role of 'helper parent' which is the unique opportunity to particiapte in your child's first school experience. Commitment is usually no more than once a month and can be fulfilled by parents, grandparents or other care givers. Benefits of Enrolling at CPNS:
Opportunity to share in child's first educational experience
Developmentally appropriate program based on learning through play
Balanced program focused on providing children with the social and educational skills needed for life long learning
Children learn team work through example of parents and teacher working together to run the school
Parent supervised weekly summer playgroup (siblings welcome), June, July and August
Field trips - apple picking, fire station, animal show, musical show
Making friends and having fun!
Cooperative Aspect Family Responsibilities:
Participate on a committee (approximately 2 hours per month)
Attend two school meetings a year (potluck dinner in November, auction in March, approximately six hours total)
Participate in the fundraising auction
Attend 1 of 3 'work days' to prepare the school for the change in seasons (approximately 3 hours)
Transport your child to and from school and field trips
Nature/Outdoors, Preschool, Parenting, Play Based Learning
Organization learning resources