Highlights of the Rides at Disney World's Animal Kingdom
by Katie Beltramo
Our large group of varying ages and sensibilities rode quite a few rides at Animal Kingdom. Here's what we thought.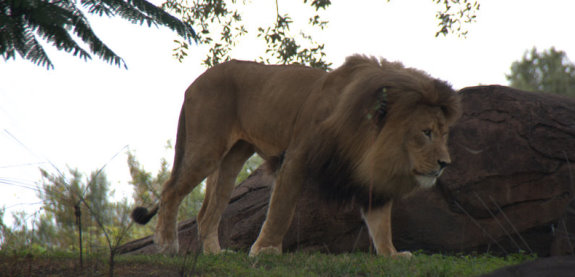 We rode Kilimanjaro Safari multiple times, and it feels like the signature ride at Animal Kingdom. We followed advice to do the safari early in the day, and we were richly rewarded with an abundance of animal activity, including a close-up with a baby elephant, a lion standing to do his morning this-is-my-turf roar, and much more.
Because it's Disney, there's a bit of a narrative to add excitement just in case, but with all that we saw, the "pretend" part was superfluous. Each ride is a bit different because you'll encounter different animals (and tour guides), and our kids would have gone again and again. Another perk, of course, is that you get to see plenty while you're sitting down!
Another family-favorite ride was Kali River Rapids, which offers a mild rollercoaster feel and the risk (or opportunity, depending on your point of view) of getting really quite soaked. All of the kids loved this one, and with rafts that fit 12 passengers who are all facing each other, it's a nice group-bonding experience as well. If you're concerned about the wetness factor you could bring a slicker, but it became fairly obvious that the heaviest section of each raft gets soaked. So seat yourself between kids who barely make the 38-inch height minimum and hope for the best.
Expedition Everest—Legend of the Forbidden Mountain was my personal favorite ride in all of Disney World. Expedition Everest is an outdoor rollercoaster, so along with thrills, it offers a wonderful view of the park. The height requirement is 44 inches, and it is likely to be too scary for many kids. There's a Yeti monster as well as some coasting backwards and in the dark. Expedition Everest is the ride to run to first thing in the morning for either a Fast Pass or a quick ride before heading over to Kilimanjaro Safari, although they do a great job of making the wait interesting with a Yeti Museum theme through the line. Everest is also one of the few rides that offers a single-rider line, which can be faster than the regular line. Good thing: because I wanted to do it again and again. Or at least, until I started feeling sick. . . .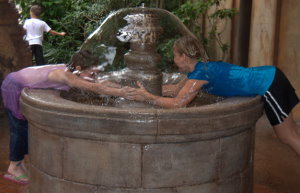 DINOSAUR is a thrill ride with a height requirement of 40 inches, making it a challenge if you have a small, dinosaur-obsessed child. The setting is that you're traveling through time to try to bring back a dinosaur. There are twists and bumps, but the motion itself isn't scary. Instead, it's the story and the huge animatronic dinosaurs appearing and chasing you that made a couple of our kids too scared.
Primeval Whirl, located in the Dinoland U.S.A. section of the park, is a retro-looking rollercoaster that spins while it makes its way along the track. Waiting for this ride is not nearly as entertaining as many of the more recent rides, which offer exhibits along the way. The rollercoaster itself is fun, and I was pleased that it wasn't nearly as nausea-inducing as it looked from the ground. But with a 48-inch height requirement, our younger rollercoaster lover was not permitted. Frankly, we had a bit of a meltdown about that (all the worse because her taller sister had no interest).
---
©2011, Katie Beltramo
Katie Beltramo, a mom of two, is editor of Kids Out and About--Albany. She also blogs at Capital District Fun.